CHAUVET Professional añade impacto al inicio de la nueva gira de Metallica
Publicado en 18 de noviembre de 2016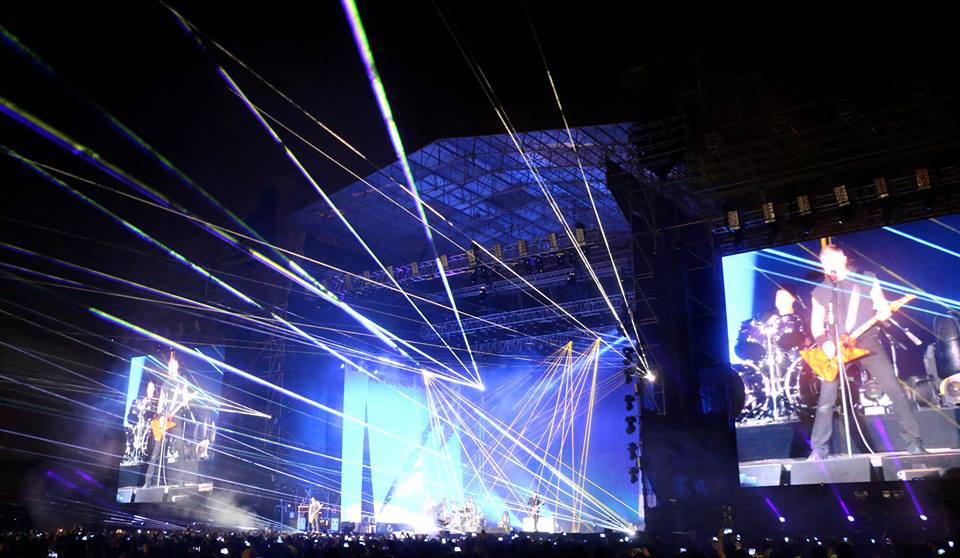 SAN JUAN, PUERTO RICO – Después de 35 años, ocho premios Grammy y más de 110 millones de discos vendidos en todo el mundo, Metallica, considerada una de las agrupaciones pioneras del heavy metal, no tienen nada más qué demostrar. Sin embargo, los ya ingresados al Salón de la Fama del Rock and Roll, y que ocupan el lugar 61 en la lista de Rolling Stone con los  100 Más Grandes Artistas de Todos los Tiempos, no se duermen en sus laureles. Para este mes la banda programó el lanzamiento de su décimo álbum de estudio 'Hardwired… to Self-Destruct'.
Como un avance para este lanzamiento, Metallica abrió su gira por América Latina con un concierto celebrado el 26 de octubre en el Coliseo de Puerto Rico José Miguel Agrelot en San Juan, y tres días más tarde continuó con una actuación el sábado por la noche en el Parque Bicentenario de Quito, Ecuador. Las luminarias de CHAUVET Professional añadieron excitación e impacto a estas presentaciones.
En el Coliseo de Puerto Rico José Miguel Agrelot con capacidad para 18,500 asistentes, el sistema de luces de Metallica incluyó 49 cabezas móviles Q-Wash 560Z-LED y 16 barras COLORado 4 IP RGBW, suministradas por Musique Xpress Lights. Un conjunto de 18 equipos Q-Wash fue colocado en una estructura en forma de U, para bañar el escenario con colores vibrantes. El resto de estas unidades fue distribuida sobre el piso, para complementar el baño de luz en el escenario, y producir efectos aéreos.
Musique Xpress Lights también utilizó luminarias COLORado 4 IP en el sistema de San Juan para producir una intensa iluminación frontal y ascendente sobre los integrantes de Metallica. La brillante iluminación generada por los potentes LEDs de 40 watts y óptica de 15°, proporcionaron impactantes escenas para estar al nivel de estos iconos de la música thrash metal.
Para la segunda parada de la gira 'Hardwired… to Self-Destruct Tour', una colección de 48 luminarias Legend 230SR Beam suministradas por Línea Estratégica de Medellín, Colombia, adquiridas a través de Wholestage, se emplearon para hacer barridos sobre la audiencia y efectos cruzados.
Desde el momento en que inició cada uno de los conciertos con las notas de 'Creeping Death', seguidas por 'Enter Sandman", las multitudes que llenaron ambos recintos quedaron cautivadas por la música de Metallica, cantando y bailando con cada tema que interpretó la banda. Y los equipos de CHAUVET Professional estuvieron presentes para dar el apoyo y proporcionar el nivel de intensidad visual necesario.