American School en Japón agrega CHAUVET Professional Maverick
Publicado en 21 de mayo de 2018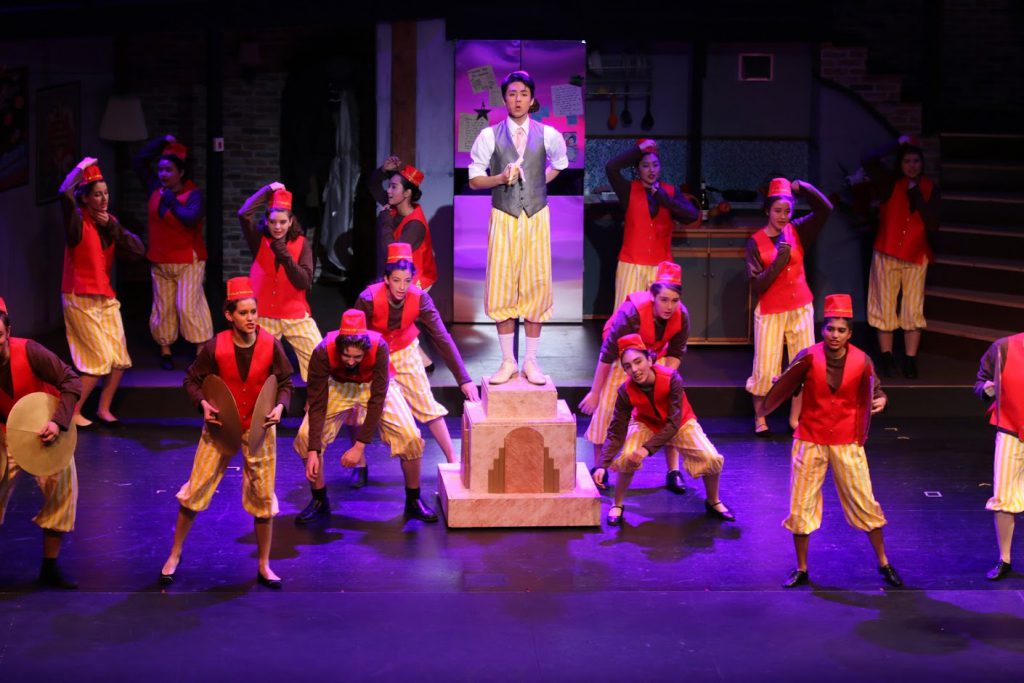 TOKYO – Desde su fundación en 1902, la American School en Japón ha tratado de proporcionar a sus alumnos una educación integral. Esto es muy evidente en la diversidad de su cuerpo estudiantil, que incluye a jóvenes de 47 países diferentes, así como en su programa diverso de música, teatro y conferencias.
Recientemente, la escuela mejoró la infraestructura que respalda sus programas educativos y artísticos al agregar cuatro luminarias CHAUVET Professional Maverick MK2 Spot de PRG a su teatro / auditorio multifuncional. Los nuevos y poderosos Spots LED de 440W unen el complemento completo de las unidades convencionales en el sistema de iluminación de la escuela para darle una mayor flexibilidad.
"We have been looking to make our lighting system more versatile to meet the varied demands we place on it," said Ed Gilmartin, Theater Manager/Resident Lighting Designer at the American School in Japan. "The MK2 has the performance features we were seeking. It's a first-rate mover that fits our budget."
Gilmartin ha colocado dos de las luminarias Maverick MK2 Spot en el fondo del proscenio y dos en el primer eléctrico. "Estos puntos de suspensión, combinados con el amplio ángulo de campo de los MK2, significan que no hay una posición en el escenario que no pueda iluminar en un momento", dijo. "Han sido un cambio de juego".
Además de los beneficios directos que aportan en las producciones de iluminación, los Maverick MK2 Spot han creado nuevas oportunidades educativas para los estudiantes de American School en Japón.
"Los MK2 han abierto un mundo completamente nuevo para mis estudiantes", dijo Gilmartin. "Ahora puedo enseñarles un nuevo conjunto de habilidades en nuestro escritorio de iluminación. Uno de mis alumnos fue aceptado recientemente en el programa BFA Lighting Design en la Escuela de Artes de Carolina del Norte en los Estados Unidos. Tener esa habilidad de programación adicional en su currículum ayudó a atraer la atención de esta escuela de primera categoría ".
Gilmartin también quedó impresionado con el servicio que recibió de PRG. "Su equipo ha sido extremadamente útil con cualquier pedido que he tenido", dijo. "Tengo muchas ganas de agregar más de sus equipos a mi inventario en el futuro".
Basado en la Escuela Americana en la tradición de 116 años de Japón de perseguir su misión educativa diversa e innovadora, ese futuro debería ser muy brillante.